Tratto dal libro di memorie di Elizabeth Kloepfer (firmato sotto il cognome d'arte Kendall), Ted Bundy – Fascino Criminale (Titolo originale Extremely Wicked, Shockingly Evil and Vile) è un film di genere Biografico diretto da Joe Berlinger. Con nel cast Zac Efron, Lily Collins, Kaya Scodelario, John Malkovich e Jim Parsons. Inoltre Jeffrey Donovan, Angela Sarafyan, Dylan Baker, Haley Joel Osment, Grace Victoria Cox, Terry Kinney e Brian Geraghty. In uscita nei cinema in Italia giovedì 9 maggio 2019.
La trama del film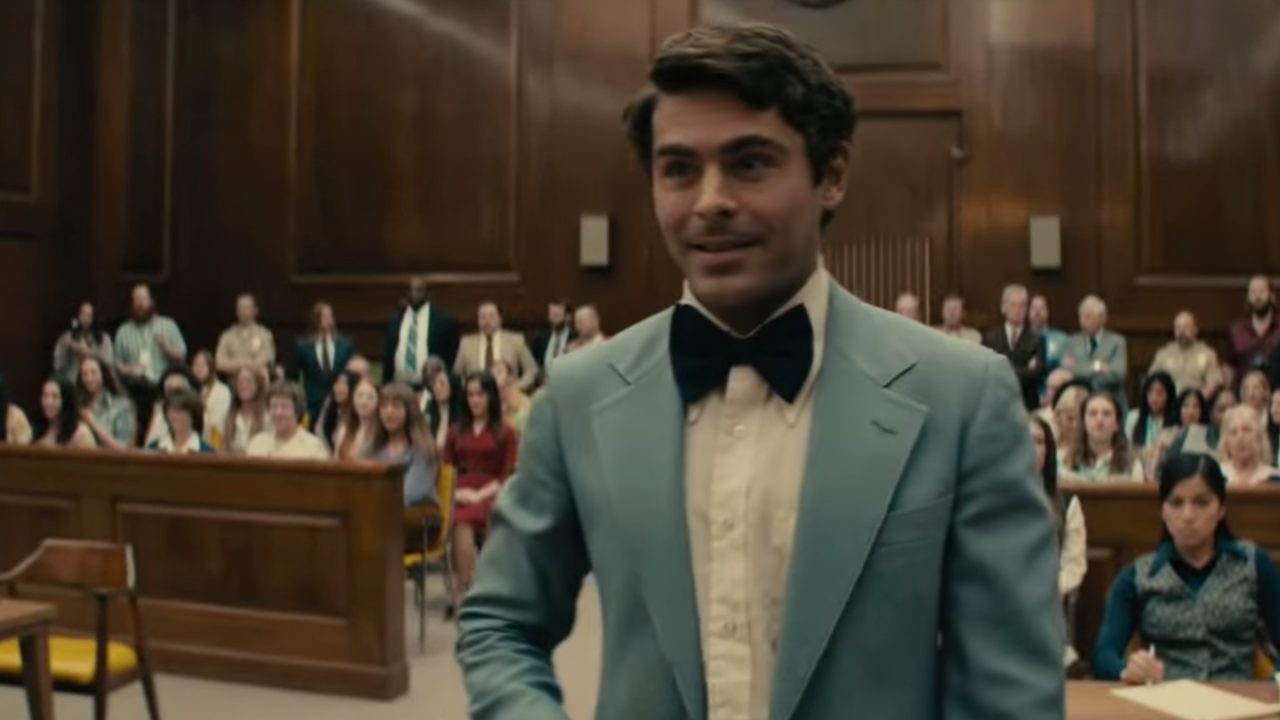 Elizabeth Kloepfer, con il volto segnato e qualche capello bianco, si reca in carcere per un incontro chiaramente cruciale con Ted Bundy, il serial killer con cui ha vissuto una storia d'amore. Si torna quindi indietro nel tempo alla sua giovinezza, negli anni 70, quando la loro relazione è iniziata come tante in un bar, vicino a un juke box. Il fascino di Ted è evidente, ma Elizabeth inizia a sentire che c'è anche qualcosa di strano nel suo comportamento ed è particolarmente turbata quando la Tv diffonde notizie sull'omicidio di alcune ragazze.
La colonna sonora del film Ted Bundy – Fascino Criminale
Le musiche originali della colonna sonora sono composte da Marco Beltrami – Bad Teacher – Una cattiva maestra, A Quiet Place – Un Posto Tranquillo, Repo Men. L'album non è al momento disponibile. Nel film sono inoltre presenti alcune canzoni di repertorio, come Do You Believe In Magic? dei The Lovin' Spoonful, Crimson and Clover di Tommy James & The Shondells, Thousand Watt Work-Out di John Moran e moltre altre.
Tutte le canzoni del film Ted Bundy – Fascino Criminale
Do You Believe In Magic? – The Lovin' Spoonful
Crimson and Clover – Tommy James & The Shondells
Thousand Watt Work-Out – John Moran
I Gotcha – Joe Tex
Lucky Man – Emerson, Lake & Palmer
The Letter – The Box Tops
Looking For The Answer – The Elders
Don't Leave Me This Way – Thelma Houston
The Four Horsemen – Metallica
Symphony No. 9 in D Minor, Op. 125, "Choral": II. Molto vivace – Richard Edlinger & Zagreb Philharmonic Orchestra
Media Circus – Wendy Blackstone
Soda Sex – Wendy Blackstone
The Truth (Queen of the Night) – Marco Beltrami
Orfeo's Waltz – Tristan Beltrami
We'll Face This World Together – Tommy Smith Band